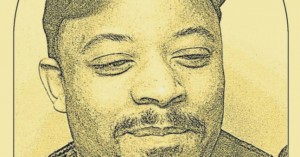 Stacey Paul Rugely was born into the Children of God on February 12, 1982 in Sannois, Val-d'Oise, France. After leaving the cult with his family in the early 1990s, he started a new life in the United States but continued to travel the world to work on various art and film projects. Born into a family of musicians, he was passionate about music and in the mid-2000s started a band named Oplexicon.
In April 2014, he became ill and died in Yerevan, Armenia.
Safe Passage Foundation is raising funds to help Stacy's family bring him home from Armenia and lay him to rest.
Safe Passage Foundation has made an Emergency Aid Fund grant of $250 to Rugely's relatives to help cover the estimated $15000 in costs. With your support, we can make additional grants to cover more of the costs. As of May 19, 2014, a total of $4610 has been raised (including $4145 raised by Rugely's relatives on GiveForward).

Your donation to the Stacey Paul Rugely Memorial Fund at Safe Passage Foundation is tax deductible to the extent permitted by law and 100% of your donation will go to funding an Emergency Aid Grant to help cover the costs of bringing Stacy home from Armenia and laying him to rest.
If you can, please make a donation today.
Message from Stacy's family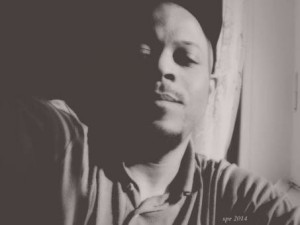 Where do you go when earth gets too small for you? When life suffocates you? When you cannot breathe? When even as an infant with the limitations of youth and illness, you just had to explore the contours of your periphery to see what lies beyond? You understood that life was something to be experienced, not simply lived.The truth is, Stacy was born to a family of travelers and wanderers. Our family dropped out of society in the late Sixties to find the true meaning of life. As a result, we were all born overseas in Europe and in Africa as missionaries helping others. We experienced the world up close and personal. And we loved it! But as we each found our own way back to society, back home to America, and started building our own lives, Stacy continued to roam. Whatever money he managed to earn was spent immediately on his next travel adventures. A modern-day Marco Polo, Stacy would always return with tales of the exotic. A scholar and an educator, Stacy was happiest when documenting his trips and expounding on his interactions with the strange and wonderful people he met on his journeys.He fell in love in Armenia. He fell in Yerevan. The U.S. State Department and the local hospital moved quickly and expertly. He is embalmed and is ready to be transported home. This fund drive will pay for the expenses his death incurred:

Medical examiner and hospital fees for caring for Stacy's body and preparing him with a casket fit for travel
Airline transport fees for flying Stacy home
Local consular and inter-agency fees for paperwork and legal processing
Shipping Stacy's personal effects home via separate transport (required by law)
Funeral and crematory services to lay our baby brother and son to rest and set him free to roam again.

Your contributions will enable us to do so. From the bottom of our hearts, we thank you.