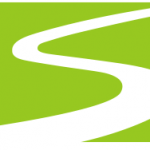 Today we are happy to announce that Anna Carpenter and Whisper Wind have joined the Safe Passage Foundation team of volunteers!
Anna will start by developing a network of support resources that will be launching soon for people who are leaving or have left cults, to provide them with a safety net and help navigating life outside the cult. Whisper Wind has volunteered to lead our peer-to-peer support, serving as a point person for triaging support requests and organizing the delivery of emergency aid.
Our team of volunteers do everything in their spare time, and we can use your help too! Contact us if you have time to volunteer!