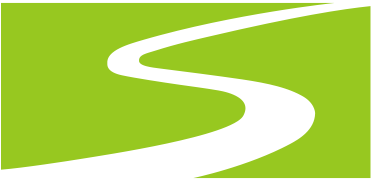 When approaching prospective donors it is not enough that your organization has good intentions, good people and good plans. You are supposed to! It needs a proven track record of being able to accomplish its plans, a proven track record of being able to execute. The Safe Passage Foundation has been able to do important and valuable work with its scholarship and emergency aid fund when it has had the resources but there are certain economies of scale that are needed to sustain this, and in the last year Safe Passage Foundation was only able to raise roughly $1500, which is just not enough to make a meaningful difference. I have been appointed as SPF Coordinator till the end of the year to try to change this and to reinvigorate SPF and its important work for our community.
Here is my plan on how we are going to do this together:
First of all, it is important to recognize that the main reason that we haven't been able to do more is that there is only so much that a handful of people (last year it was the bare minimum of 3 people needed to keep the organization alive) can do alone, volunteering in their spare time. And even with the unacceptable level of activity SPF has had, there really isn't any other greater effort around for our peers, which is behind my personal decision to rally behind it for all the projects I work on. A critical part of this plan will be the organization's ability to attract others to collaborate together on shared goals so that we can work together to get projects off the ground that we haven't yet been able to do individually.
The Safe Passage Foundation is actively working on growing our team of volunteers and have the following people to announce who will be joining us, with more to be announced in the very near future. Today we can announce that Steven Levithan and Mariana Mari, both trusted members of our community with a known history of sharing our goals, are joining the SPF board. The SPF Board will vote periodically on SPF leadership and structure, and is also to approve any significant changes to spending resource allocation. It will consist of:
Peter Frouman
Sarafina Gill
Robert Gentel
Mariana Mari
Steven Levithan
We are also happy to announce that Natacha Tormey has volunteered to help with project coordination and Sharon Borjas with our blog and social media accounts. Many others have approached us to help and we expect to be able to announce new team members in the next days. Here is our organization so far:
Areas of Responsibility
SPF Coordinator: Robert Gentel
Setting goals and priorities
Messaging and direction
Project Coordinator: Natacha Tormey
Administration: Peter Frouman
Organization administration
Finances
Fund Disbursements
Websites/Server Administration
Support:  Sarafina Gill
Emergency Aid
Support Network
Outreach: Mariana Mari
Communication
PR/Media: Natacha Tormey
Blogs and Social Media: Sharon Borjas
Fundraising
I also think it is important to set goals and try to commit to them. It puts our reputations on the line and commits us to executing on them. My personal goal is to 10x SPF this year. That is, I am committing to doing whatever it takes to help SPF raise ten times the amount it did last year, meaning we have an initial goal of $15,000 that we will be raising by the end of the year and here are some specifics about how we are going to do this:
We are going to commit to ruthless efficiency. This is something SPF has always done, with very minimal operating costs that mainly consist of bank fees and a handful of online services like hosting. But we don't want anyone to donate $25 and have it go toward hosting fees so we are committing to having every cent we receive from public donations go toward our core funds. To achieve this, MadLab.com (a company founded by SPF director Robert Gentel) has agreed to sponsor SPF to help cover the current operating costs of the foundation and to provide various technical and marketing services. We are also working on cutting operational overhead costs to the bare minimum, making sure that the board is required to vote on any future significant cost increases and creating an organizational culture that embraces frugality as a core principle.
We are going to commit to ruthless transparency. This too is something SPF has always wanted and because we have repeatedly heard from the community that they would like more insight into the work that SPF does we are going to commit to it as not just a "nice to have" but as a "must have". SPF's financial year starts in a few days (April) so there is no better time to start than now. From now on SPF books will public and will be published monthly on our blog. We will also redouble our efforts to communicate about the work that we do and who is involved in it. Many have told us that if they had just known more they would have contributed, and we have taken this to heart and some of the new team members who have volunteered will be dedicated toward doing so.
We are moving very fast and will have more to announce in the next few days, including more about our core projects that we are starting this year and the people who will lead them. We can't do this without you, so please help however you can whether that is through donations, volunteering your time, and helping to get out the word. We will post weekly updates about where we are in our fundraising and our projects so stay tuned.