Here is the latest financial report covering activity through the end of September 2019 as well as the annual financial report for our 2019 fiscal year that ended on March 31, 2019.
This fiscal year (which began April 1, 2019 and ends on March 31, 2020), we received $5150 in donations, disbursed 3 $500 scholarship grants and 13 Emergency Aid Fund grants averaging $315 each.  
Donations increased 10x in FY 2019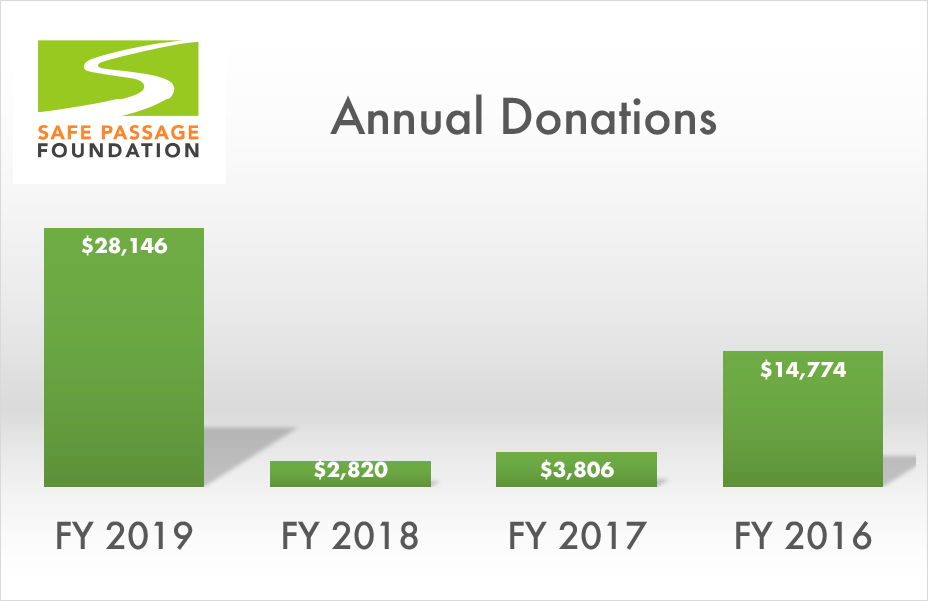 Safe Passage Foundation received $28,146 in donations in fiscal year 2019 compared to $2820 the previous year.
Scholarships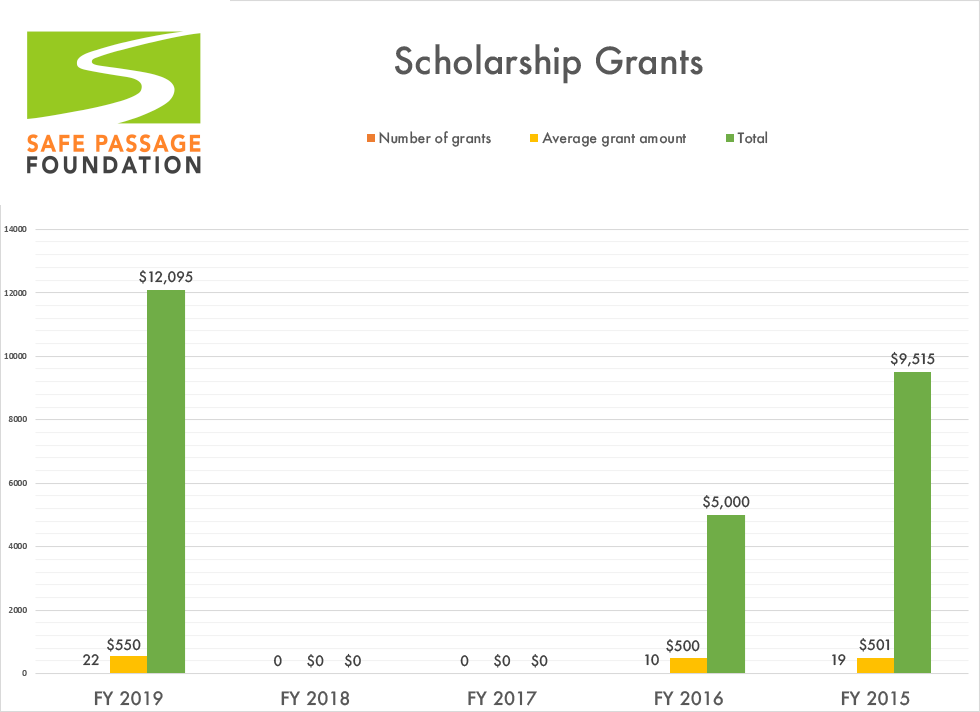 Thanks to the huge increase in donations, Safe Passage Foundation resurrected its scholarship program and awarded 22 scholarship grants (averaging $550 each) in fiscal year 2019.
Emergency Aid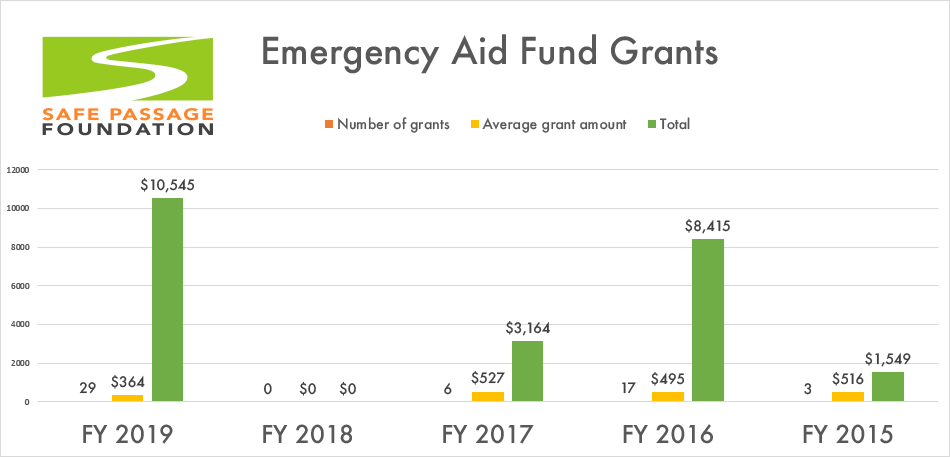 In fiscal year 2019, Safe Passage Foundation disbursed 29 Emergency Aid Fund grants averaging $364 each. The grants disbursed helped provide food, housing/shelter, medical care and travel/transportation to SPF clients who were raised in cults and had urgent needs after exhausting all other available resources.
Overhead Expenses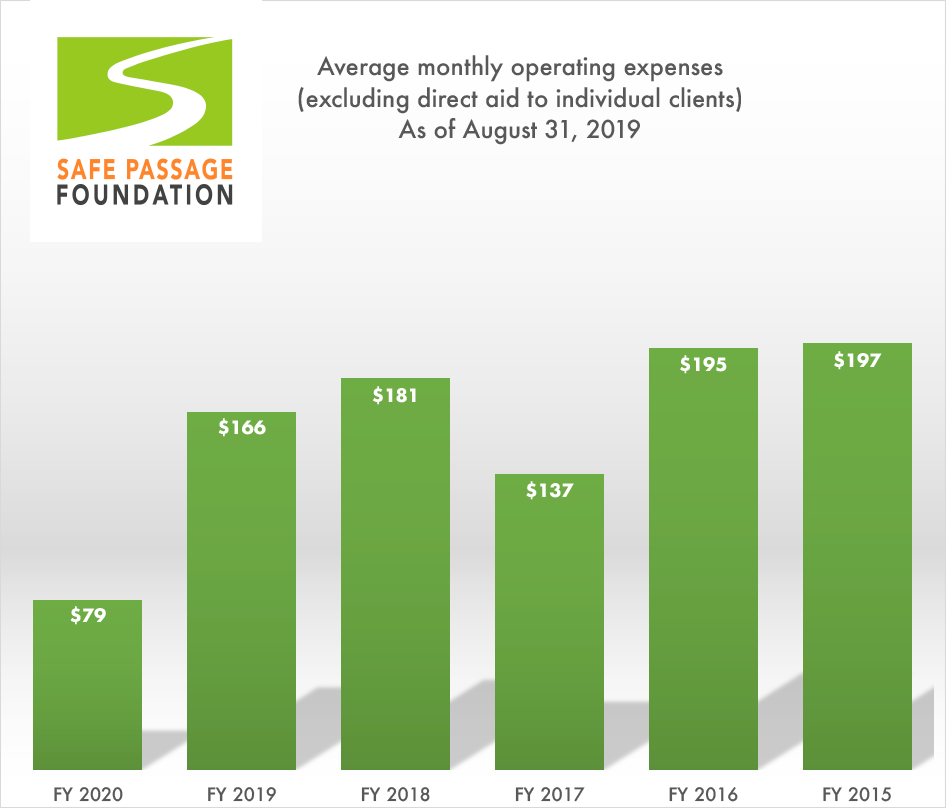 Safe Passage Foundation has no paid staff and minimal overhead expenses. All our overhead and operating expenses that are not direct program costs are currently covered by our corporate sponsor, MadLab (founded by former SPF director Robert Gentel) so that other donors can be assured that 100% of their donations will go directly to scholarship and emergency aid grants. In fiscal year 2019, we reduced average monthly operating expenses by about 8% compared to the previous year. Over the first 5 months of fiscal year 2020, we reduced average monthly operating expenses by about 52% (from $166 per month to $79 per month).
In addition to our corporate sponsorship from MadLab, some of our overhead expenses are also covered by nonprofit discounts from online accounting software provider Xero and donations and discounts from various providers via TechSoup.
Facebook and Paypal also cover transaction processing costs for donations to Safe Passage Foundation on Facebook or via the PayPal Giving Fund.